Lister Buildings wins tender for Koffiefabriek (Coffee Factory) Amsterdam
6 oktober 2021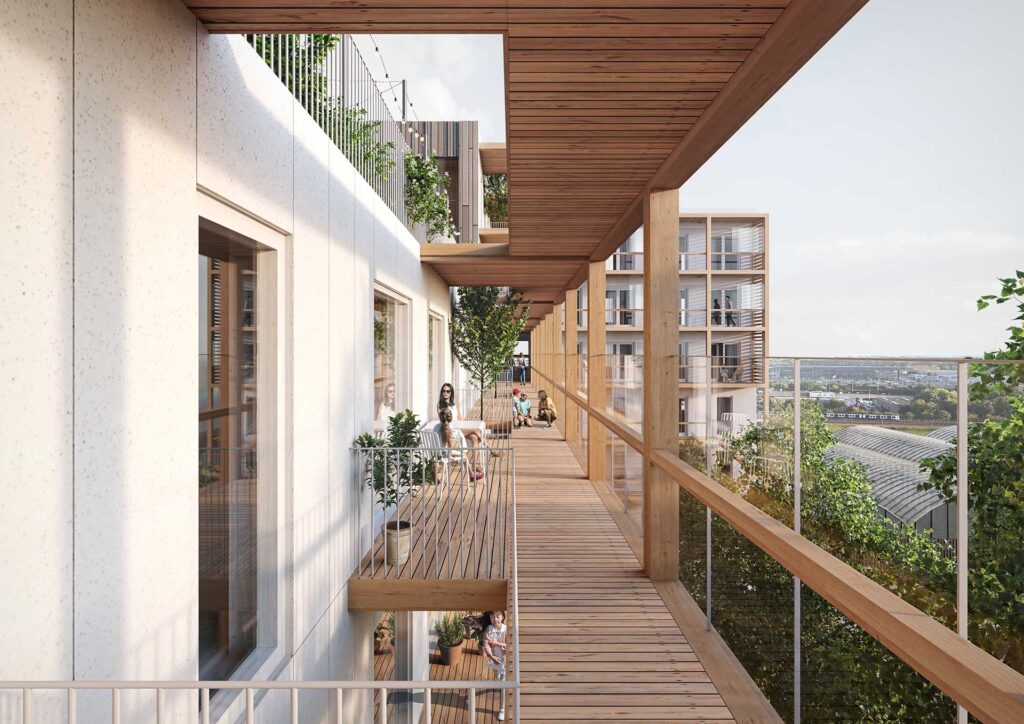 Low CO2 footprint and flexible layout
The wooden building material of the building is in line with the Green Deal of the Amsterdam Metropolitan Area (MRA), in which it has been agreed that by 2025, 20% of the materials used in housing production in the region will consist of wood. Circularity and biobased building are the primary pillars of the concept. The building will consist of prefabricated wooden elements with the lowest possible CO2 footprint, which will be assembled on site. The elements are made in Lister's own production facility. The system can be taken apart and reused in the future, thanks to the dry connections in the construction. The main supporting structure of the building can be flexibly divided and has a long lifespan. The flexible floor plans allow residents to choose their own apartment layout. This flexibility also makes it possible to change the function or the housing type in the future.
Energy neutral and nature inclusive
The factory-manufactured elements are insulated and both the roof and exterior wall are fitted with high-efficiency solar panels, making the building energy neutral. The building will also become a hotspot for nature in the city: in th nature inclusive design, different species of birds and butterflies will feel at home.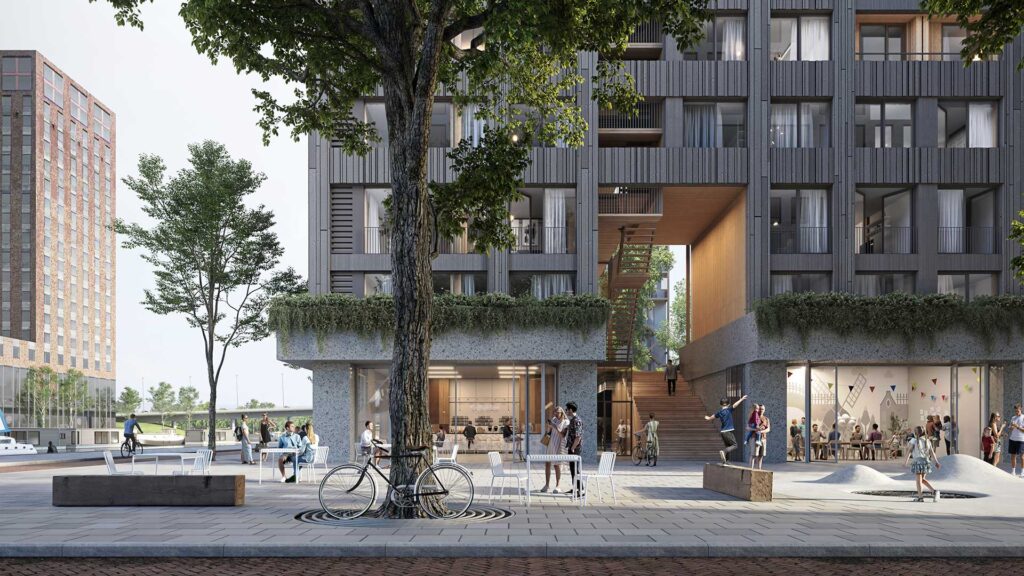 Residential programme with shared outdoor space
The housing programme consists of seventy homes with a differentiation of 40% social, 40% medium rent and 20% free sector. Integral diversity and inclusivity have been the starting point for the design. A wide variety of housing types is spread out throughout the building. Residents benefit from a variety of shared green spaces, including a courtyard, a playground and a 'cocktail garden' with a view on the roof.
Café and craft studios on the quay
In addition to the residential programme, the plinth consists of open, flexible spaces with a café and craft studios on the quay. In addition, residents can use a communal living room, facilitated by the café, to add to the neighborhood feel of this district in development.
Tender team
Lister Buildings
U.Minds
MEESVISSER
BOOM Landscape
COMaker
Level Acoustics
WoldendorpWildervank
DGMR
Alba Concepts
Pieters Bouwtechniek Delft
Smit Groenadvies
Spark